Chores. All my kids started doing chores with me at the age of their earliest interest. For some that was before they were walking, others not so much. Either way it's something we take pretty seriously in our home.
I thought it was pretty regular of all families, chalk it up to both my husband and I growing up in neurotic households. But I've come to learn that this can be a hard thing for some parents to implement. For all of those overworked and underpaid parents, figured we'd share a few tips from our life to see if they help.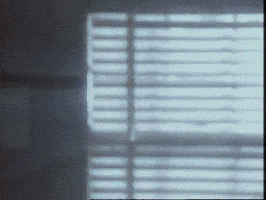 Before I get into this, just being honest, what works for us during one season with our kids doesn't work at others. Sometimes, during moving and ugh COVID, home life patterns change but adapting with the circumstance can help keep the house decent and mama sane!
Not writing this to play the shame game, but to let you know it truly is possible. Here's our tried and true tips from our own household:
Kids pick up their toys.   When the kids were toddlers, this began with them just cleaning up before going to bed. When it was just one child, I or my husband would help. With my special needs (developmentally delayed) child she would just follow the lead and do her best. Making it part of the bedtime routine kept it stress free for them and us, tbh.
Toys are only played with in certain areas of the home. We realized very early that there was no way we were going to be able to manage our lives, parenting and keeping things immaculate so we restricted toys and mess to bedrooms. This also made the once per day clean up (for our toddlers) easier to manage. We started this practice when my now 7yr old was 2yrs and to this day if he is going to bring toys out of the room he will ask and knows to take it back when finished.
If you have the time, let them help. As we know, kids will often ask to help, so we've learned to embrace that. We always start very basic when learning a chore, no matter the age. We figure the first few times, we will teach you as if you know nothing about it because then once you know, you KNOW. For instance, all of our 5 kids began folding clothes at age 4. But at that age they began with finding sock pairs and separating their clothes from the main pile. As their understanding and coordination increased we added on steps.
Embrace patience, don't expect perfection. Often I have to remind myself (sometimes out loud) that yelling and teaching are not the combination I'm aiming for. Kids need grace and patience and to be allowed to not get everything perfect. Allow good enough to be okay when they are learning to load the dishwasher, folding their own laundry, making their beds, etc. They will get better the more they are allowed to do it.
 Normalize chores. The kids and I have daily and weekly chores. Its just part of our routine. I don't want to paint a rosy picture, sometimes I have to gently (ahem) give them reminders but thats just the product of having a schedule. When it gets like that I just remind them that families help each other and chores are how we help so that no one person has to do it all.
Ideas for starter chores with younger kids: 
Help with putting away dishes especially silverware and pots (basically things that can sustain drops…yikes)
Put away clean socks and undies
Swiffer instead of sweep
Dust tv stand, bookcases and desks
Help sort and load laundry
Wipe down the bathroom sink and toilets with disinfecting wipes in between actual cleanings. In case it needs to be said, this one of course is best suited for kids that also understand how to wash their hands properly.
As they make it more of a habit they will become more helpful in the home. Whenever my kids are learning a new chore, I have to be sure not to make it at the same time that I am trying to do chores, because if so my patience will wear thin and I'll probably end up doing it all myself. So I tend to keep their learning time separate from my cleaning time. We've done that so much over the last few years that now I can leave my 4yr-9yr old kids alone while they do their cleaning, just checking on them whenever they are finished or have a question.
Hope that helps someone. Let us know if you have more tips. If you try any of the above let us know how it went!
-Tiffany