"If I can help at least one person, it is my responsibility to do that, no matter how I feel"
I first learned of Felishia Wallace on a Facebook group for Zumba Instructors in Miami. After seeing her virtual fitness class flyer, I decided to look her up on Instagram. Her personality sparks through her Instagram feed and I thought to myself "I need to know this person." First I reached out to her with the intent of taking her class but after a few online conversations I realized that she would could be a great inspiration for many of our readers, and ahem…me as well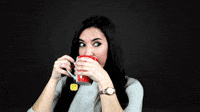 I hope you enjoy getting a glimpse of this mom of 5 from the conversation between Felishia and I! When you're done I invite you to head over to her Instagram to find out more about her virtual classes.
Tiffany:   Tell me a little bit about yourself
Felishia:  Well, I am a mom of 5 (4 boys and 1 girl with 2 of the boys being twins), an Army wife. I've been a Fitness Instructor since 2006. I am also a stage 2 uterine cancer survivor, having been in remission for three years. I am now waiting for clearance for my hysterectomy. My uterus never shrunk in size after surgery, so I often get mistaken for being pregnant. I am from Mississippi and was on drill team all throughout high-school. I auditioned for the Dallas Cowboys my senior year of high-school, was chosen but that wasn't in my parents plan so I had to turn down the opportunity.
Tiffany:  Speaking of looks and expectations, as Instructors/Personal Trainers there's pressure for us to always look a certain way but we are regular people, how do you handle that?
Felishia:  Yes we are expected to always look like we are in perfect shape all the time but looking healthy and being healthy are not the same. As we know there are many thin people that are extremely unhealthy. I just use the questions as a way to educate people.
Tiffany:   How did you find out that you had cancer and how was recovery?
Felishia:  I had 3 c-sections and always had rough healing but after my fifth child my pain was worse and not getting better. I was eating well but my weight kept fluctuating heavily. In a week I gained 20lbs and lost it in the next. I also was continuously bleeding and getting sick more frequently. My (fitness) students were also noticing that something was wrong but I kept pushing. Eventually I was rushed to the ER because I felt like I was having contractions, by the time I reached the ER I began passing blood clots the size of soft-balls. After running tests it was confirmed that I had stage three uterine cancer. I was shocked as I had been going to my regular doctor check-ups postpartum and no one had noticed anything. After my ER visit I immediately went through three surgeries, low-grade chemo and hormone therapy. For the first month and a half I was miserable, I couldn't teach, I was depressed. Everything else I could handle but not being able to release my stress or be around people was the worst part. Thankfully, I had a great team of people behind me, Instructors and students that would check on me, send me cards and encouragements. My husband left the military during my cancer battle to help me get better and to take care of our children. He then went to the Reserves and reactivated to active duty. He's truly OUR hero!
Eventually I thought to myself, "If I am going to go its going to be doing what I love" so I resumed teaching, went to ZINCON (an annual conference for Zumba Instructors) although I was in excruciating pain. Through everything my goal was to show my kids that through turmoil you still have to continue on because you never know who may be watching.
If I can help at least one person, it is my responsibility to do that, no matter how I feel. Now my goal is to help more and to be bigger an influence. My Zumba® mom is Julie Kelly and my Zumba® dad is Erick Santana, two of my biggest mentors in Zumba®. In 2016 my mentor ZES Julie Kelly passed away from cancer, she taught me, "the journey is the lesson."
"Eventually I thought to myself, 'If I am going to go its going to be doing what I love."
Tiffany:  How did you become an Instructor?
Felishia:  In 2006 I started a membership at a gym, the manager said I should try Zumba to which I replied "what the infomercial?" The first day I tried the class there was a 74 year old woman teaching it, Ms. Ada, I thought to myself "oh I've got this." I about died but didn't want to get beat by her so I kept going. By the end of the class I was hooked. After about three weeks in class Ms. Ada announced to us that she would be gone to care for her daughter post-surgery and that there'd be a substitute Instructor in her place. After class she pulled me aside, told me she purchased the course
registration for me. The licensing was held Sunday (that same weekend!) in Alabama and she told me, that I'd be starting as her sub Instructor on Monday! So I went home, convinced my family and we packed up and drove to the training with ZES Erick Santana!
Tiffany:  How are you managing quarantine life; being a wife, mom and working from home?
Felishia:  Before COVID I was barely home, always traveling state to state, doing different events for companies and when in the state going from gym to gym. Prior to this I had been doing personal training online but I hadn't actually taught classes ALL online. But when quarantine happened, it reality hit (mentally) and I saw that this was a better position for me to be in. I began to see that I needed real time with my kids. I saw much I was missing out and the areas of school that they were and weren't receiving and needing help. It was reality check how much I was actually missing with them.
Tiffany:   Do you think things will change for your family after quarantine?
Felishia:   I will go back to teaching however, I will take more time for my family and my kids. Before I was so busy trying to build with the mindset that as they grow older the foundation would have already been laid for them by mommy and daddy. But COVID made me realize how much they were actually missing us and how much we were missing out on them. I've enjoyed having them home. It's been great for my husband and I to actually be the ones to teach our kids. We've been able to see what our kids are really like and what they are in to. My husband and I have vowed to keep our children number one priority after "normalcy" kicks back in.
Tiiffany:   Being that Instructor work is majorly classified as freelancer how will you be able to implement the changes you mentioned and still make an income?
Felishia:   I've realized that I can do what I love and still incorporate my family. For me designating what is important and what days are set for which tasks.  I now teach virtual kid classes so that my kids can workout with me. My husband, who has never worked out with me, began working out with me so that we could spend time together. He even became a Strong by Zumba® instructor so that we could teach together. A big change because prior to the pandemic he and I were only seeing each other at night before bed because we were just so busy. Now we want to show our kids that although we are working we are also investing our time into our family
.
Tiffany:   When you teach the kid's virtual classes, your kids are also working-out with you? How do you teach others without getting overwhelmed and discouraged?
Felishia:   I believe heavily in incorporating kids in fitness, especially if you are in a position where you have to. I've been that mom that had her kids in a stroller at the gym, teaching a class. I get it. But the overwhelm is decreased by also taking alone time  without feeling guilty.
Tiffany:   You've mentioned that your mission is to help others, what is on your plans next to be able to do this?
Felishia:   Since COVID I've redirected that mission to be first in home, with my family. We've been doing more things together, like gardening. Teaching our family to work together, be successful together and thrive together. We as people of color don't get to see that a lot. Showing our families and those around us that it can be done can inspire them to do the same. I understand the mom struggle; running around looking like my hair hasn't been done in 3months, taking care of everyone else but it took another older woman to speak into me and make me believe I was doing a good job. I also created "MOM's" (moms on a mission), a group where moms get together in parks or anywhere outside to incorporate the strollers and our kids into our workouts.
Tiffany:   Before we go, what programs do you use to do all of your own advertising?
Felishia:   I am definitely a mom on a budget so I love postermywall.com for flyers. They offer a free and paid version but its very inexpensive. What I've found to be most effective for advertising online is to record myself doing an exercise, clip it and upload it to the PhotoGrid app, where I can add photos or videos and logos. For videos, iMovie is my go-to, there I can also add all my created flyers and make one long clip.
I had a great time interviewing Felishia, getting to know this down-to-earth mom that's been making a living out of her passion. Follow her on the link below to keep posted on her Zumba® and other group fitness classes!
Follow Felishia on Instagram for all her class information!
Current Weekly Virtual Schedule
   Zumba: Wednesday 7:00pm EDT
           Friday 7:30pm EDT
    Strong by Zumba®: Wednesday 5:30pm EDT
    Zumba® Kids: Monday & Friday 12:15pm
Zumba® Step: Tuesdays 11:00am