Recently through an exchange of messages, I was able to digitally meet the founder of The Sill, Eliza Blank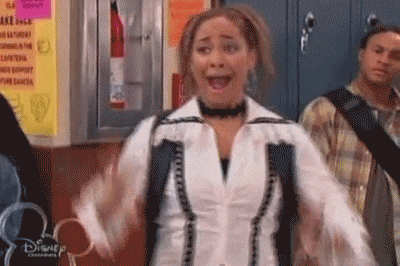 If you are an indoor gardener you probably have already heard of this company! Taken from their site; The Sill, is an online-based plant ordering company with a mission;
"Every plant from The Sill comes with simple care instructions, direct access to our team of houseplant experts, and our guarantee to be there every step of the way. Our goal is to make the experience of being a plant parent as wonderful as the plants themselves. We're here to inspire confidence in the next generation of plant parents."
I was excited when I learned that the owner and founder of The Sill is a mom of color. I decided to reach out with the hopes that Eliza would be willing to share her story and her insight with us.  From our few exchanges, Eliza has proven to be sincere and down-to-earth. We are fortunate to have her insight and inspiration for this week's featured digital interview. Hope you enjoy the interview as much as we have and when you're done reading hop on over to The Sill to check out the products and inexpensive educational services they offer.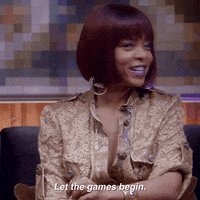 Bougiemama: Can you briefly tell us about yourself, up-bringing, educational background?
Eliza: I grew up in Northampton, Massachusetts. A small college town on the western side of the state. My Mother is from Manila, Philippines and my Father is Jewish from Long Island, New York. They met while working at Downstate Hospital in Brooklyn, New York back in the 70's. They settled in Northampton after they were married and had my brother and me in the 80's.
My hometown is small, especially over the summer when most of the college students leave campus. The college brings diversity to our downtown community– and it boasts a high proportion of LGBTQ. But overall, Northampton is predominantly White.
My Father worked at Smith College for a period of time which afforded me the opportunity to go to a private elementary school that was affiliated with the college — it was right on the Smith campus. I was really sheltered.
And in 7th grade I matriculated into the public school system. It was the first time I truly felt uncomfortable. Even though the student population was more diverse than in my private institution, it was the first time other kids were quick to point out the fact that I was different.
I graduated from Northampton High School in 2003 and left home for New York City that summer to attend NYU. I knew I would feel more comfortable in a big city with a lot of diversity.
Bougiemama: Before The Sill, had you ever owned a business, what encouraged you to take the leap and launch The Sill?
Eliza: I was only 26-years-old when I quit my job at CPG-brand Living Proof to launch The Sill. I had prior experience in Brand Marketing but never running my own business. I was however inspired by my older brother (of just 3.5 years) who had started his own creative agency right out of college. He gave me the courage to take that leap. My parents probably thought I was crazy but they were supportive even still.
Bougiemama: How do you balance your roles as owner, mom, wife and taking care of Eliza…what does a typical day look like for you?
Eliza: I don't think I'm ever able to truly balance CEO/Mom/Wife/Individual Human in any one single day, but my goal is to be able to give my full attention to each area of my life whenever possible. For example, on the weekdays, my daughter genuinely gets my full attention in the mornings. I don't allow myself to get distracted by work if I'm with her on the weekends. Similarly, the evenings are for myself or time spent with my husband. I guess you could say I try to compartmentalize. I used to have dreams of bringing my baby to work and letting the days just blend — but for me, this never became my reality.
Generally, my typical week day is 7am-8:30am family time, 9:00am-6:00pm work, another hour of family time (my daughter goes to bed at 7pm) and then my husband and I will go on a walk and have dinner together. I will either work into the evening, read, or we'll watch a movie together. We're pretty low key!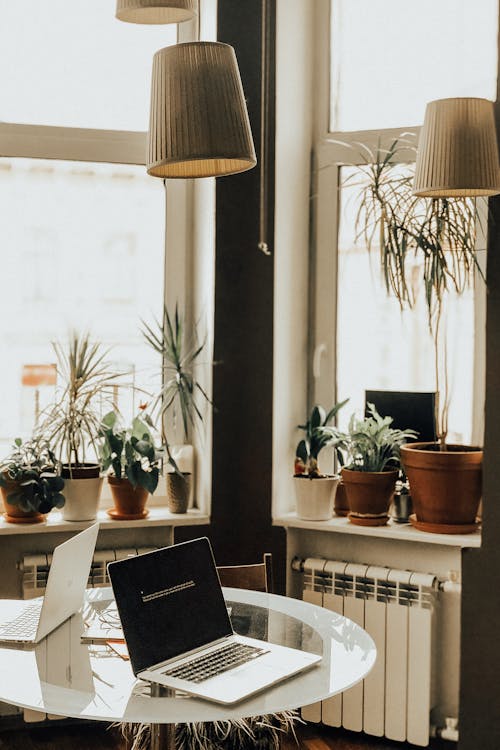 Bougiemama: Piggy backing off the last question; what about mental health? Many working and stay-at-home moms alike suffer when it comes to their personal care. Do you have a learned or innate strategy for taking care of yourself while taking care of everything else?
Eliza: Work actually calms me. It's an area of my life that I actually feel in control of — I am 8+ years into my business, I have a fantastic team, and I'm passionate about what I do. So time spent working in a way is good for my mental health! I also make sure to sleep. So many people overlook this as a necessity. I'm blessed to have a young child who sleeps very well – and so I do too. I get 8 hours of sleep every night no matter what. In my opinion, it's the best thing I can do for my mental and physical health.
Bougiemama: Being that you are in New York, which has been majorly affected by COVID-19, has it had an affect on your business? Has it brought about any positive "pivots" for your company? 
Eliza: At this point I have to assume everyone worldwide has been affected by COVID-19 – The Sill is certainly no exception. We have had so many ups and downs. It will take some time before I can properly reflect on the impact it has had — on me as an individual, on my business, and on the general public. What I can say is this – I am so proud to be working with my team at The Sill through all of the good and bad. And while we haven't "pivoted" COVID-19 forced us to relentlessly prioritize which has proven to help stabilize the Company and set us up for future growth.
Bougiemama: If you could impart lived lessons to our budding entrepreneurial readers, what tips or advice would you give to those looking to start a retail business, who also may not have much capital to begin?
Eliza: There is nothing wrong with going slow! I bootstrapped The Sill for 5 years before ever raising outside capital. It forced me into "product-market fit" because the only money I had coming in was through the sale of my product! It taught me to be scrappy and resourceful and to not be afraid to ask for help. These are important lessons for any entrepreneur.
Bougiemama: Has being a minority as a woman and your ethnicity affected your business in any way? I ask because many women, myself included, are sometimes concerned about how serious other vendors, potential investors, and business owners (in the same field) will take them.
Eliza: I started The Sill in many ways because I didn't see myself represented in the plant & gardening industry – both on the business side and as a consumer. Some of my motivation to eventually raise Venture Capital also came from a desire to be the representation that the industry lacks. As a woman of color, it's not uncommon for us to worry that we won't be taken as seriously. And it's for this very reason that we need to keep doing what we're doing.
With that said — one of the harder lessons I've come to learn is that while I've created opportunities for women and POC in the industry, I haven't done enough for the Black community specifically. It's easy to hide behind the fact that I'm a woman of color, but the truth is the discrimination I've faced is nothing compared to what the Black community faces.
I say this because I have a new sense of urgency to better understand the wider challenges that BIPOC face (versus just my own) and how I can leverage the success of The Sill to contribute to sustained solutions.
Bougiemama: What is your favorite "summer pick?"
Eliza: Hands down — it's our Pink Anthurium.
Bougiemama: Last question, your business intrigues me; the concept, the website and even the story that I'm familiar with. Delving more into that, can you tell me how the idea of low-cost workshops came about and what can one expect when attending such a workshop?
Eliza: Education was a founding pillar of The Sill. I came to realize early on that the hesitation most people had around becoming a plant parent stemmed from a basic lack of knowledge about plants. We wanted to build confidence in this generation of plant parents in an accessible way. We started with in-person workshops in our stores but quickly realized that hosting online workshops gave us more scale (which in turn allowed us to charge less). Right now, it's $10 for an hour workshop on a range of topics. Our plant expert will walk participants through a thorough presentation which often includes a demonstration and then do a Q&A. They generally last an hour and are recorded for future reference as well. Our hosts are so passionate about plants and sharing their knowledge. It's always informative and so fun!
For more information on The Sill follow on Facebook &  Instagram  
Follow Eliza Blank here

This article was written by Bougiemama writer, Tiffany Gutierrez, Health & Welllness Contributor