This week we've been talking about mental health so I wanted to continue that thought by sharing a few easy ways I take a moment for myself.
I'm sure all of you feel like I do at times … the world is spinning so fast between work, kids, partners, friends, family, chores, errands, and life! Sometimes it can be so hard to balance it all and at the end of the day, I'm just fried. When I feel like that, I try my best to take a moment and practice one of the techniques below to center myself!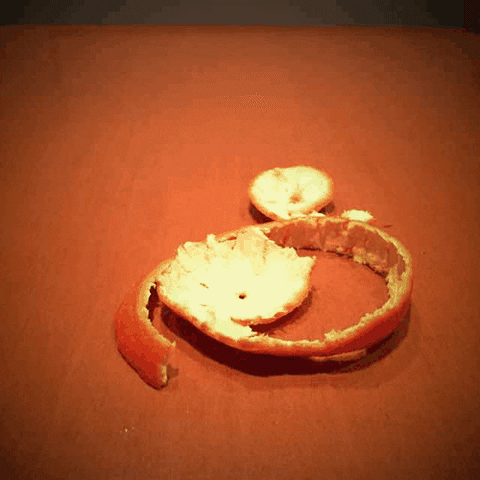 1. Eat A Clementine
This one is not always possible because obviously, you need a clementine. But, it is a really great way to center yourself if you have one lying around! My therapist introduced me to this idea a few years ago and it's one of my all-time favorites. Eating a clementine works so well because it engages all of the senses you have available — touch, smell, taste, hearing, and seeing.
First, the bright orange color of the clementine awakens your sight, then you pick it up and can feel the tiny powerful fruit in your hands. As you peel it open, you can hear the skin peeling and smell the sweet citrusy aroma. Lastly, you can take a few minutes to savor the taste! A delicious way to enjoy a few minutes to yourself.
---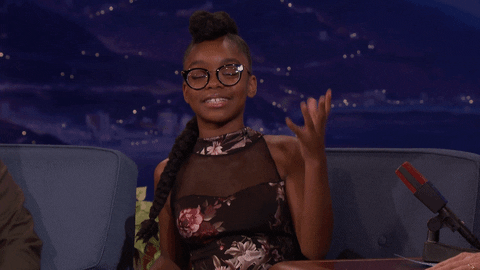 2. Take a deep, grounded breath
This one is easier because you don't need anything! When I am in a pinch, this is one of my favorite ways to recenter my thoughts and try to be more present in whatever I am doing. I plant my feet firmly on the ground, sit up straight, and take a slow, deep breath. I try to clear my mind as I take my time exhaling and imagine myself blowing out the stress or negative thoughts. You can do this in whatever way you feel comfortable — sitting, standing, or laying down!  Just taking a deep breath and clearing your mind can be all you need to feel better.
---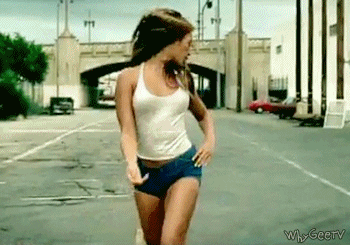 3. Take a 10-minute walk 
When I can, I love to run away for a few minutes and walk to clear my head. Luckily, my daughter is a big fan of the outdoors and loves to be pushed around in the stroller so I try to take her out when I can and it's not frigid out (hello New England winter!). Sometimes, there is nowhere to go (because the baby is napping, it's too cold out, etc) and I will just walk up and down the stairs while she sleeps or do loops around the house. No matter what, I find when I take a few minutes to walk, my mind clears and I am able to have more focus in whatever it is that I need to do.
---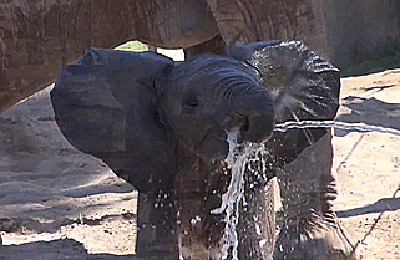 4. Drink a glass of water and make sure you're hitting your daily goals
I almost always have my water bottle with me which is usually a good reminder to actually drink it. I actually really love drinking water but sometimes when I am running around I just forget to stay hydrated. Keeping my water bottle close to me at all times is a great way to gently remind myself, and there are always apps like Daily Water to remind you when you really need it. There are times I feel sluggish and out of it, which is usually my body sending me a signal that I need to rehydrate. This is also a great way to get away for a minute! Go fill up that water bottle and take a big drink 😉
---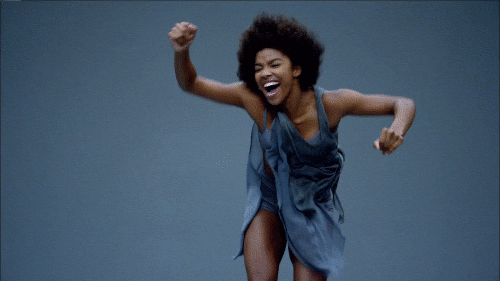 5.  Full out jam session to your favorite song
Last but not least is a full out jam session to a song of your choice! This is one of my favorite things to do and is so helpful when I am in the car jumping from activity to activity. I'll pick a song, turn the volume up, and scream the lyrics and dance around in my seat to my heart's content. This also works really well at home! Sometimes I'll turn music on with my daughter and dance around and she loves to watch and laugh at me 🙂
Your turn! What are your favorite quick and easy self-care ideas? What do you do when you have a moment to yourself? What's your favorite song to rock out to?
Like this post? Click below to pin it!