How do you start your day? Do you roll out of bed and think "Here we go again…" or do you open your eyes, smile, and say "thank you"?
 The running theme of this week is Healing and Happiness. I wanted to follow-up the featured blogger post from Sunday with some quick tips on creating your own daily ritual so that you are living each day with intention. Intention to be happy. Intention to be mindful and aware. Intention to live your life pro-actively, the way you want to live it, and not just living each day being reactive to what life throws at you.
Even though I had already been doing some of these things for years now, I am still fairly new to this concept. However, in the time that I have been living each day with intention, doing little morning and evening rituals, I have noticed a huge change in myself. I noticed that I approach my anxiety and depression differently and that I am just generally happier day-to-day.
So here's what I did:
Identify a goal that you want to accomplish. Use a journal and write everything out. This will help you keep track of your goals and your progress. Having a clear goal in mind will help you figure out why & how you'll want to start or end your day. Your goal can be anything, from wanting to be more patient to getting a promotion at work.
For example: One of my goals is to be more confident in myself and improve my self-talk. So I know that in order to do this I need to start each day feeling smart, beautiful, powerful, strong, and deserving of love and success.
 "If you want to live a happy life, tie it

to a goal, not to people or things."

– Albert Einstein
Make a list of affirmations that will help you to get in the right frame of mind to accomplish your goal. You can make up your own affirmations to say or you can look some up that are relevant to your goals. Pinterest is a great place to find affirmations for specific topics.
You will say these affirmations to yourself and out loud every day.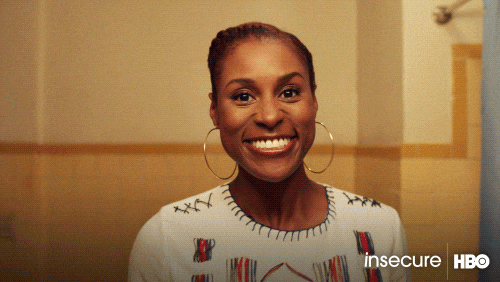 Your brain always wants you to be right. It will automatically look for evidence to back up what you're thinking. By repeating affirmations to yourself you are training your brain to think a certain way, thus causing it to search for evidence to back up what you are thinking. If you say to yourself first thing in the morning "I am an amazing person and I will have an amazing day." Your brain will automatically present you with reasons why you really are amazing and why you really will have an amazing day.
Say it.   Think it.

     Believe it.  Manifest it.  
Plan out your day. Be flexible about this because life happens and things have to get changed around a lot, especially if you are a mom. Just plan out everything that you can, what you need to have in your day, and don't freak out if you have to adjust day-to-day. While you are writing out your plan, be mindful of when you can plan in your rituals for the day.
Some moms wake up a few minutes before the kids every day so they can get things done. That's a perfect time to take 5-10 minutes and say their affirmations and maybe do some good stretches. My son wakes up between 4-5 a.m. so that doesn't work for me. However, my boys take a nap at 10 a.m. on the dot every day. This is a perfect time to plan in my rituals for the day. I would plan in my affirmations, doing at least 15 minutes of yoga, 15 minutes of meditation, and saying my prayers. Ideally, it would be better to do all of this first thing in the morning, but whatever works.
This is all customizable to fit your life so if you only have time to schedule in 3 minutes of affirmations every morning and evening then that's fine too.
There are other things that you can add to your day that take no extra time at all. Such as saying "Thank you [for another day]" the second you sit up in bed, or listing out in your head all the things you're grateful for while you're brushing your teeth. Little things like that will help you to live a life of gratitude, love, and happiness.
Are there things that you do every day already?
Can you think of some things that you might want to change in order to make your days more positive?
I challenge you! Create your own daily ritual and try it out for 10 days. Journal through those 10 days and after it is over, look over everything and see if you notice any difference. You might be pleasantly surprised at how life-changing having a routine is. Don't forget to share your results with the BougieMama community!
Wishing you all the best with
your goals this new year,
Bridgid
Click an image to Pin & Save!