When I look at what the past year has held for me, I see a lot of growth. I see the space that I've created for myself by questioning the things that made me feel uncomfortable. And believe me… I questioned EVERYTHING that made me feel uncomfortable!
I questioned the vision I had for my life,
I questioned my relationships,
my view on concepts like womanhood, motherhood, spirituality, love, freedom, authenticity and transparency.
Like, I questioned the hell out of 2017!
The people around me weren't sure what to make of all of it. But it all made sense to me. I felt like every bone in my body, every fiber in my being, was demanding change. And this left me with two options: Ignore and wait for the Universe to demand change or to take a leap of faith and trust in my capabilities to get to the other side successfully.
What happened next wasn't cute, memorable or amazing.
The angels didn't sing,
and Oprah didn't show up with flowers…
It was just a regular moment in which I decided that I was going to show up for myself, as myself. I knew that my life was about to get turned upside down, but I just couldn't bear the idea of living a life in which I was swallowing my words and emotions to make everyone else feel comfortable. I just couldn't do it anymore… And with that I started my journey into living from a place of authenticity and grace.
The journey wasn't easy, nor is it over. But I realize that change isn't a bad thing. I realize that asking questions isn't a bad thing. And most importantly… I realized that it's okay to find another answer if the old one doesn't ring true anymore.
What that journey looked like? A little like this:
I CREATED A NEW NARRATIVE FOR MY LIFE
I felt like I was drowning in my heartaches, doubts, and mistakes. And I just couldn't see myself with eyes of Love and harmony. My world felt like an entanglement of responsibilities that suffocated any, and all, positivity. But what I learned, is that the Queen isn't majestic and regal because she doesn't have any problems. She's a queen because she shows up as herself and embraces everything that surfaces. And she finds the courage, discipline and commitment to remove anything that doesn't feel expansive and true to who she is.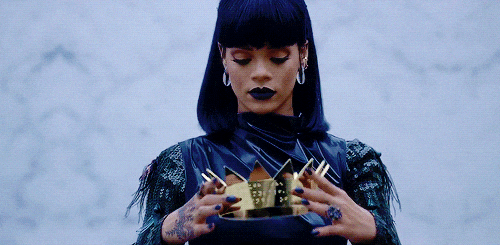 I CREATED  S P A C E  for myself
Creating space means creating an environment that allows me to forgive and let go. It means creating an environment without resistance. One of my favorite quotes is by Iyanla Vanzant: "Forgiveness is giving up the hope that the past could have been any different." This quote helped me see all the areas in which I needed to let go. And I was reminded of the fact that energy needs to flow. And it's not able to flow if I'm holding on to hurts, disappointments and doubts. So what I did was envision a space that made me feel light, harmonious and bright. And I worked towards removing the pieces that didn't belong in this space.
I RECONNECTED WITH MYSELF
In the book 'The Gift of Asking: A woman's guide to creating personal power'Kemi Nekvapil tells us that "Worthiness is at the core of so many decisions we make about ourselves and others." So often our silence is the result of the value that we've placed on ourselves. We've allowed other people's opinions and expectations to overpower our truth. And you know where that gets you: On the hamster wheel of guilt and shame… So we're not going to do that anymore. We're going to work our muscles and ask for what we want. And we're going to remember that we are worthy enough to have a preference, an opinion and choice!
I ASKED FOR HELP
I've learned to ask my friends, family, strangers and the Divine for assistance. And you know what the funny part is…? I didn't die! I lived to tell the tale! I've burned candles, read books, shared with strangers, attended self-care workshops, opened up to my loved ones and you know what I learned? My negative self-talk was lying to me! My loved ones, and even strangers, were actually very present and willing to help. They listened and gave me feedback that made me realize that they were paying attention, even when I thought they weren't. So the next time you're feeling like you need a kind word or gesture, feel free to tap into the resources the Divine has blessed you with.
I HONORED MYSELF WITH CHOICE
"The essence of choice is the ability to make your wishes known, to let go and stand on new and unfamiliar ground. When we choose we learn that nothing is ever put in our path without a reason. When we choose to follow a certain path or engage in a certain activity, it is because that choice holds a lesson for us. When we stand still, refusing to choose, we miss the Divine opportunity to develop our intuition and obey the whisperings of our heart. Choice teaches us how to listen, and why we must obey." – Iyanla Vanzant (One Day My Soul Just Opened Up pg. 102)
EXPECT THE BEST + DON'T STOP UNTIL YOU'RE PROUD!
Raise your vibrations by expecting the best, attract more and better, visualize…
The Universe will give you what resonates with you  -tweet that- 
Believe the words that embrace you.
MANIFEST YOUR INNER SACRED SPACE
Now is the time to draw your line in the sand, and say, "This is who I am and this is what I need right now." There cannot be any compromise or negotiation at this time, just hold your ground with determination and courage. Stand your ground and manifest your vision for yourself. Set realistic goals for yourself and know that you cannot do everything nor please everyone.
As you let all this simmer, I hope that you find the courage to look within.
You are powerful beyond measure. Your thoughts radiate a vibration so strong, that they manifest into the real world.  -tweet that- 
Guard your thoughts, focus on what you want, and then trust that the Universe is guiding you. Know that you are worthy to live from a place of authenticity, honesty and Love.
Wishing you a beautiful journey filled with
Love, Magic + Divine Happiness!
---
This guest post has been written by Marielle Schmidt.
A little about me: I was born in the Caribbean, raised in the Netherlands, and am currently living in Schenectady, NY. My hubster and I have two beautiful girls together and are enjoying life in the US. At this time I am working on building my brand, Spiritualista Beautique, where I assist spiritual Black women in living from a place of Love, harmony and authenticity. I create content, organize events and also have amazing affirmation candles to help you change your narrative and manifest your vision. Want to stay connected? You can find me on Instagram and on www.spiritualistabeautique.com.